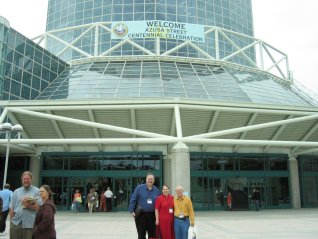 Howie, Myra, and Jim in front of the L.A. Convention Center.
The Apostolic Faith Gospel Mission, located at 312 Azusa Street, Los Angeles, CA. was the site of the greatest revival in modern times. Under the leadership of William Joseph Seymour, men, women, blacks, and whites joined together in a revival that went 3 services a day, 7 days a week, for 3 years. A revival that had spread into 50 countries within the first 2 years. Today more that 600,000,000 people can trace their spiritual heritage back to this revival.
For more information about the Azusa Street Centennial go to: www.azusastreet100.net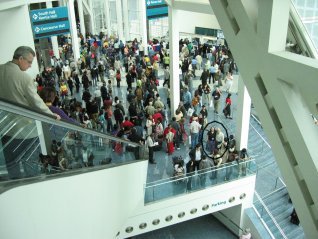 Myra and Jim in the convention center lobby.